Kero Coffee is a responsive website for a hip coffee roastery.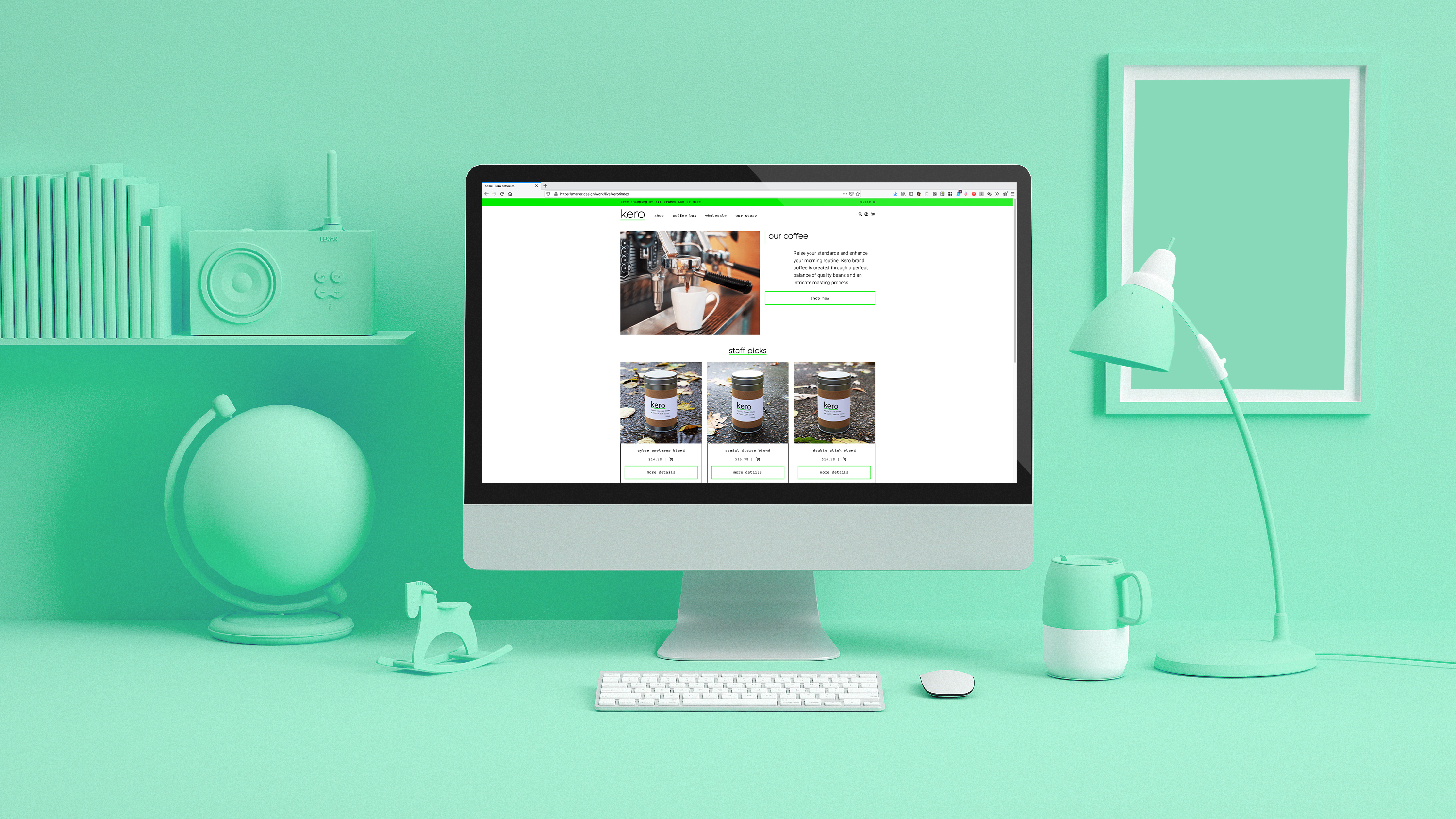 Kero is a coffee roastery that provides fresh coffee at both the consumer level through their storefront and the enterprise level through a wholesale partnership program. Kero is looking for a way to start selling their products online and gain more customers. My proposed solution is an online storefront where Kero can sell their coffee globally, engage their users with their brand's clean industrial aesthetic, and persuade the website's users to become invested in the brand's narrative and products.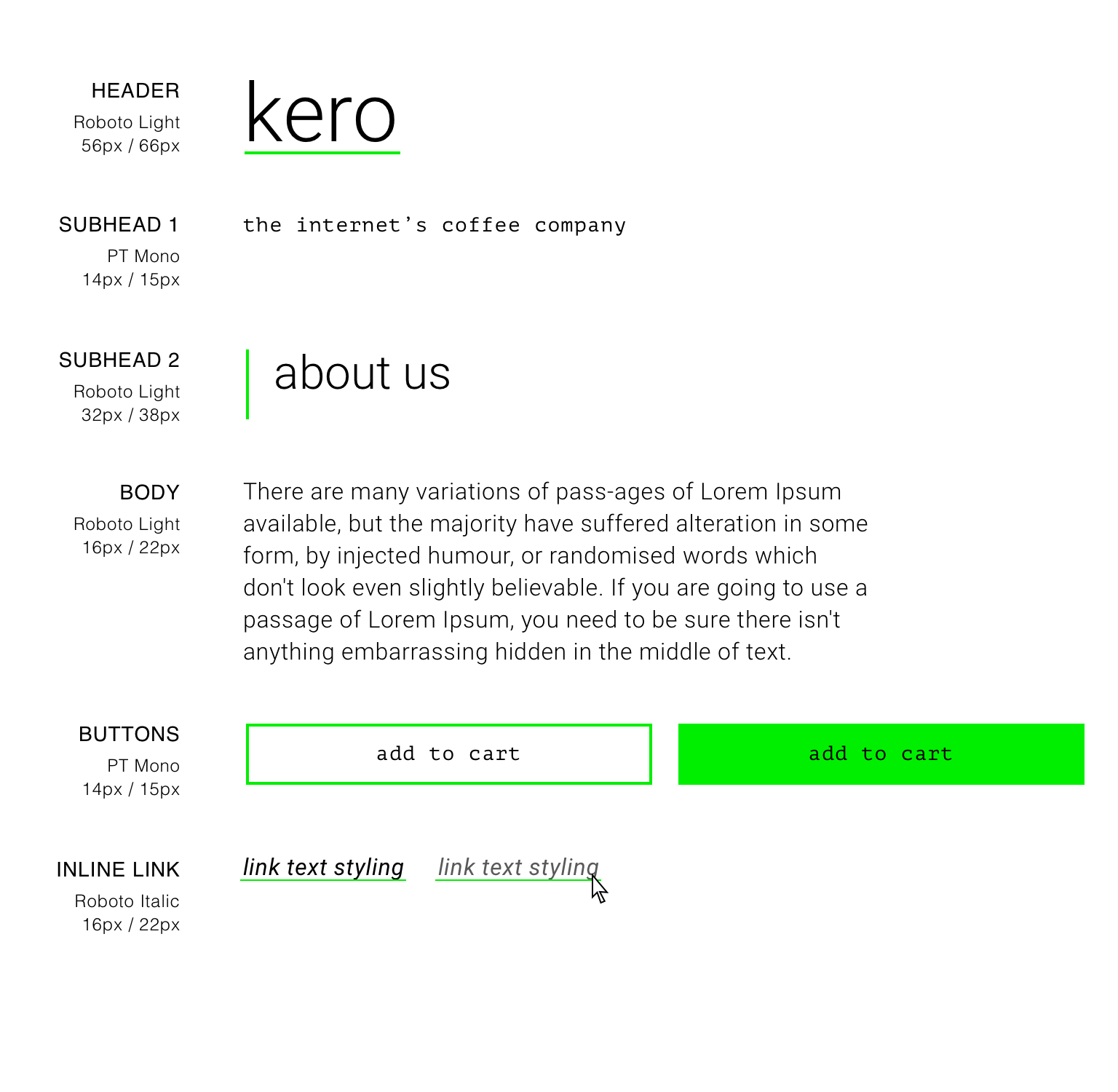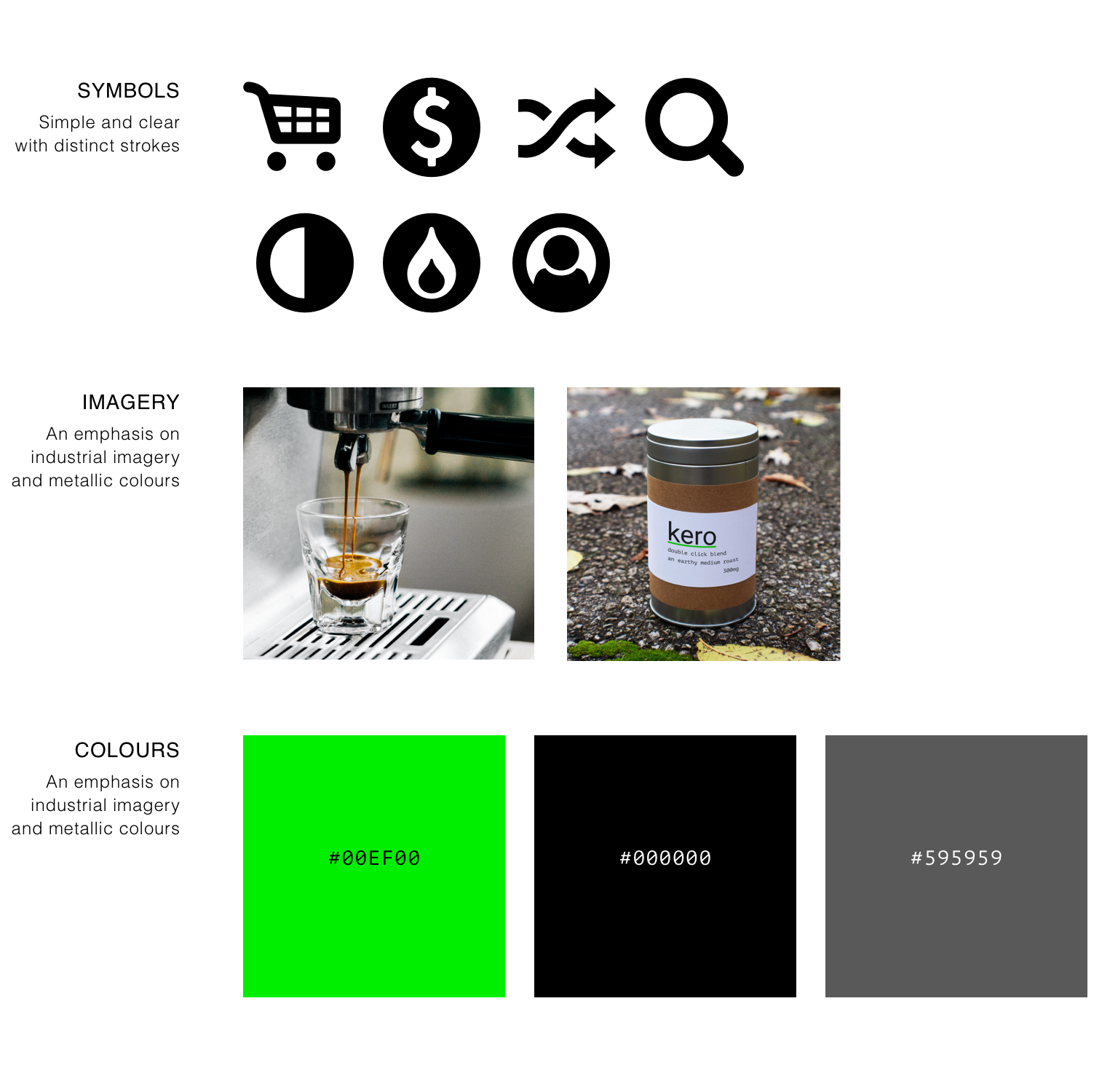 A responsive mobile first layout will make it so that the website's target users will be able to properly and reliably use it on their phone or tablet. A coffee subscription service will provide a passive approach to buying their coffee; instead of buying coffee when their users run out. Every couple of weeks, their users will be sent a fresh tin of coffee automatically. The use of the brand's colour–neon green–subtly throughout the page will make it pop. The website will be accessible to all modern web browsers and will be WCAG 2.0 Level AA compliant.